Sprout IT achieve cyber essentials plus certification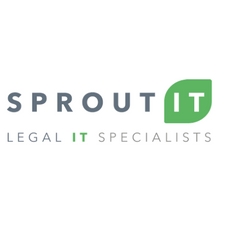 In line with their on-going commitment to the highest levels of information security and robust IT processes, SproutIT have taken their Cyber Essentials certification to the next level and are now Cyber Essentials Plus Certified.
The Cyber Essentials Plus Certification is the second level, and currently the highest level of the Cyber Essentials scheme, and requires technical verification of the information supplied in the self-assessment questionnaire. Cyber Essentials Plus certification includes all of the assessments for the Cyber Essentials certification, but includes an additional internal scan and an on-site assessment. It offers a higher level of assurance that the organisation has sufficiently applied the appropriate controls.
Developed by the UK Government, the Cyber Essentials scheme has been designed to help protect UK businesses by preventing the most common forms of cyber-attacks and to make the UK a safer place to do business online. The Cyber Essentials Plus scheme provides a higher level of assurance, tested by a qualified and independent assessor who simulates basic hacking and phishing attacks.
Since October 2014 Cyber Essentials has been mandatory for suppliers of Government contracts which involve handling personal information and providing some ICT products and services.