Sheffield solicitors get cutting edge with switch to e-know.net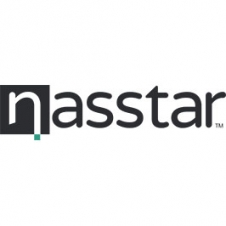 Managed services provider e-know.net has announced details of another substantial win in the legal sector. It has been appointed by Howells Solicitors, one of Yorkshire's best-known law firms, to deliver its Managed Desktop solution to 200 users across the firm's offices in Sheffield, Rotherham, Barnsley, Hull and Leicester.
The project, which is due to go live shortly, will see the firm's PMS, SOS Connect, hosted and supported by e-know.net, alongside core Microsoft products and a range of business applications. These include Bighand digital dictation, Dragon voice recognition and Oyez electronic forms.
The outsourcing move is the major element of a new IT strategy designed to underpin the firm's growth plans. Howells' managing partner Peter Mahy explains:
"Over the past 30 years, we have established an excellent reputation for providing quality legal advice to individuals both in Yorkshire and across the UK. We're now keen to build upon those solid foundations and that means embedding reliable, flexible and secure IT systems across the practice. The switch to managed services gives us the ability to do that quickly, cost-effectively and without risk; while it also enables us to keep our IT aligned to the needs of the business as we move forward.
In e-know.net, we have an IT partner on board who understands legal and who brings us a depth and breadth of resource and expertise that we can now effectively call our own. And we're looking to this relationship to help us achieve a key business goal - with the technology and telephony we're adopting, we'll be able to scale up quickly to meet the demand for our services."
Nigel Redwood, e-know.net's managing director, is delighted to welcome another law firm into the managed service fold: "Howells understands that modern, flexible IT is key to law firm growth and agility and believes that a managed platform is the best way of securing that capability long-term. Howells is ambitious for the future and we're looking forward to matching great IT delivery to great legal delivery."