Sales of Tikit ClientConnect take off as law firms recognise the significant benefits of effective CRM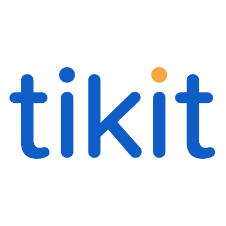 Tikit is pleased to announce that leading law firms Breeze and Wyles Solicitors LLP, Blacks Solicitors LLP and Barnes Marsland Solicitors are amongst the latest firms to purchase Tikit ClientConnect, the innovative new legal specific client relationship management solution.
They join a growing number of firms who are already benefiting from this new market leading approach to CRM. Designed specifically for law firms, Tikit ClientConnect allows organisations to focus on developing and growing their businesses through effective client engagement, without the cost and integration challenges, normally associated with CRM solutions.
Designed to integrate with other legal IT systems and built entirely in Microsoft Outlook, Tikit ClientConnect allows users to add and share contacts easily as well as track all marketing and business development activities and can be offered as a cloud based solution, if required.
"Tikit ClientConnect offers us a fantastic opportunity to enhance our client management processes and ensure we maximise all business development opportunities," stated Martyn Bateman, Practice Manager of Breeze and Wyles, one of the country's largest conveyancing and re-mortgage firms. "In addition, through the integration with Tikit eMerge we now have the leading legal e-marketing platform available to us for all our marketing communications, so we can ensure effective brand and marketing promotion across all parts of our business."
"We are delighted to see so many firms recognising the benefits of effective client relationship management and therefore turning to Tikit ClientConnect," commented Simon Hill, Professional Services Director, Tikit. "Many of the firms we work with are looking for a solution which will allow them to maximise their marketing effort, minimise cost and ensure the long term growth of their business at a very challenging economic time, and we believe Tikit ClientConnect offers them this."