Rekoop goes large with global giant

Time capture specialist rekoop has marked the end of a successful first quarter with details of its largest ever contract win.
It has been appointed by global giant DLA Piper to implement its mobile time recording solution to potentially 2500 lawyers worldwide, with only the Americas falling outside the scope of this project.
DLA Piper has completed a pilot scheme prior to moving quickly to a phased roll-out. Project managers and participants have already been very impressed by the seamless integration with Elite, the speed of delivery and 'get and go' usability of the software, which is being deployed across a mixed environment of BlackBerry, iPhone and iPad.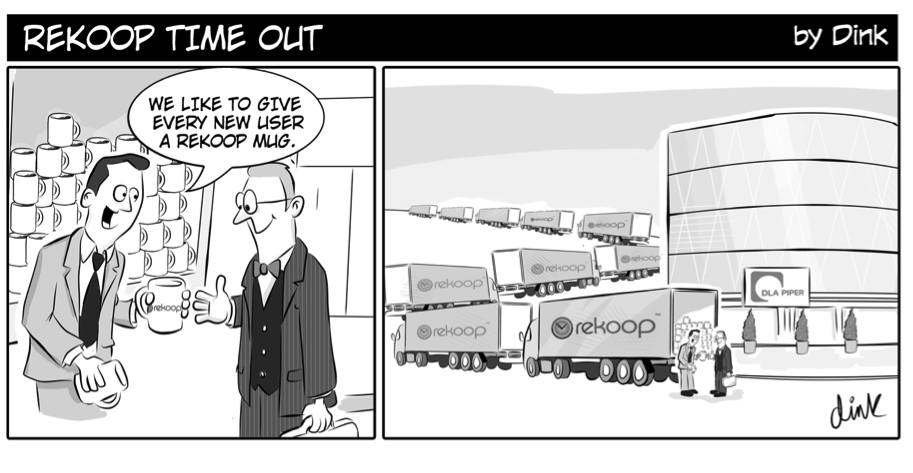 Project manager Alice Creaser commented: "The slickness of the interface and the sheer ease of use of the rekoop product were key factors in our decision-making. That the technology is device agnostic and affords the same simple user experience regardless of platform was equally persuasive, while from an implementation perspective, the potential for a rapid, 'light touch' roll-out will hugely accelerate the initiative."
Phil Wedgwood, rekoop's CEO, is delighted by the win: "We've been working very hard over the past couple of years to make the case for rekoop as the default choice for any firm serious about time capture. We've been quietly going about our business, contracting with top 10 UK firms, and those in the top 100, as well as the largest firms in countries such as Ireland and Spain, while also developing firm footholds in South Africa and the Pacific Rim. They've seen the qualities of the solution, the fact that it can flex to individuals' way of working while performing consistently across different devices, and ultimately just making very easy work of a historically heavyweight burden. The signing of DLA Piper puts another huge name in the rekoop camp, and hopefully several more thousand advocates for the technology."