RBRO Solutions helps the world's largest law firm migrate to the iManage Cloud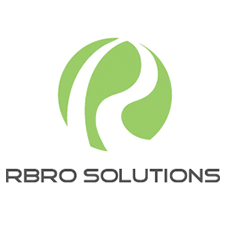 RBRO Solutions Inc., a leading global business solutions provider dedicated to helping organisations get the highest value from their business content and work processes, today announced a significant engagement with the world's largest law firm. Baker McKenzie and RBRO have been working together on an extended project to consolidate and migrate Baker McKenzie's 70+ libraries to the iManage Cloud.
"We evaluated several migration strategies and RBRO had the best plan for our needs," said Brad Ledsinger, Portfolio Manager, Document Management at Baker McKenzie. "RBRO converted our first office in less than two months with almost zero downtime and no end-user issues with the data."
This project brings together an expert team of individuals from Baker McKenzie, iManage and RBRO to facilitate long-term business strategy: working towards Baker McKenzie's goal of developing streamlined processes and efficient integrations that enhance the effectiveness of the firm's document management system. Baker McKenzie's move to the industry's leading Work Product Management system will create greater integration, reduce steps to accomplish tasks, and deliver greater insight to support decision-making.
"We're honored to win the trust of Baker McKenzie," said Howard Russell, RBRO's CEO. "RBRO had one job: to ensure the eDOCS migration to iManage went well, demonstrating our ability to manage the needs of diverse teams and groups throughout the 80+ Baker McKenzie offices worldwide."
Highlights of this extremely successful initial launch will be presented in the live webinar, Fastest and Least Disruptive Route to the iManage Cloud, on 07 May 2020, (www.rbrosolutions.com/webinars/). Registration is now open to hear Brad and Howard discuss how to move from eDOCS to iManage.