RBRO Lifts and Shifts Simons Muirhead & Burton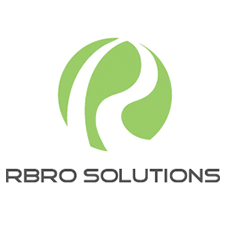 RBRO Solutions Inc. (RBRO), a leading global work product management provider, is pleased to announce the successful cloud-to-cloud migration for Simons Muirhead & Burton LLP.
RBRO Solutions was referred by iManage to Simons Muirhead & Burton to facilitate a backend iManage Work upgrade, as well as a migration between their cloud-based data centres.
Established in 1972, Simons Muirhead & Burton is a mid-sized law firm based out of London, UK. They required a quick turnaround and RBRO's cloud migration solution—Lift and Shift— delivered.
"We are very pleased that iManage recommended RBRO Solutions to us for this important initiative. RBRO conducted our migration in an efficient and effective manner, giving us best practice recommendations along the way," said Marco Cura, Head of IT, Simons Muirhead & Burton LLP.
In a twist, RBRO assisted Simons Muirhead & Burton as they looked to migrate their iManage environment from one infrastructure provider to another. The same concerns existed for Simons Muirhead & Burton as for any organization moving their environment from one location to another: How can we accomplish this with as little downtime as possible and with predictable outcomes?
RBRO's Lift and Shift product enabled Simons Muirhead & Burton to simplify the process by eliminating multiple shipments of disks or SFTP transfers between data centres. Lift and Shift ensured virtually uninterrupted productivity as they completed their data migration. Simplified management and automation of many of the migration tasks minimized 'hands-on' intervention, reducing costs and speeding up their transition.
"The transition was accomplished with minimal disruption to our end-users and RBRO kept us fully updated during the migration project. To us, RBRO is an organisation we can put our trust in and would have no hesitation in recommending them to others," concluded Mr. Cura.