Quill issues guidance to help law firms become more cybersecure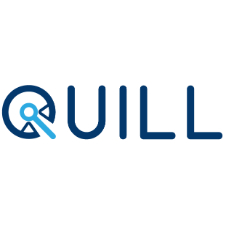 Cyber crime's a fast-growing area of crime with attacks increasing in frequency, severity and sophistication. It's reported that, currently, the most common type of cyber attacks remain phishing and email viruses which are large-scale scams targeting the masses.
Cyber crime now poses such a serious threat that in recent months has seen the official launch of the National Cyber Security Centre in London and Philip Hammond, Chancellor of the Exchequer, pledge £1.9bn to strengthen Britain's cyber defences.
The legal industry is a prime target for cyber criminals because of its handling of client monies and management of highly confidential case files. Both assets - your finances and client information - are valuable to hackers.
It's absolutely essential to protect your business, employees and clients from cyber criminals. That's why Quill's revised and re-published its earlier '10 top tips on desktop security' advice to help you introduce much-needed security measures in order to create a robust, reliable and safe cyber environment.