Prosperoware announces a strategic alliance with Ascertus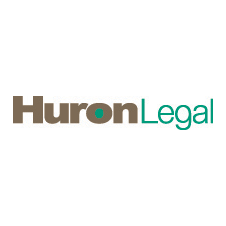 Prosperoware, a software company headquartered in the U.S., announced today that they are forming a strategic alliance with Ascertus Limited to resell their software offerings for the legal industry in the UK and Europe. Prosperoware products extend the functionality of software commonly used by law fims, including Autonomy iManage WorkSite and Microsoft SharePoint, with web-based functionality for simplified administration of the electronic matter file, legal process management, and device independence.
"We're very pleased to partner with a company of Ascertus' caliber," said Keith Lipman, President and co-founder of Prosperoware. "They are intimately familiar with the needs of the legal sector, and they are well-grounded in WorkSite and SharePoint technology, which they have implemented for a number of law firms and in-house legal departments in the UK and Europe. We believe the partnership will be synergistic for both companies and will accelerate our ability to expand our footprint globally."
Ascertus will resell Prosperoware's entire product suite, which includes Milan Matter Hub, Milan Help Desk, Milan Legal Hold, Milan Activity Monitoring, Zone Mobile, and Zone Enterprise. Less than two years old, Prosperoware now counts 40+ law firms as its clients.
"Prosperoware's offerings break new ground by bridging the gap between what a lawyer needs to manage electronic matter files effectively and what a law firm or in-house legal department needs to manage risk," said Jon Wainwright, Business Development Director, Ascertus. "Their products are elegant, intuitive, and very effective at facilitating collaboration, mitigating risk, and automating legal processes. We are looking forward to introducing their software to the legal sector on this continent."