Potter Clarkson selects Phoenix to provide an integrated, cloud-based document management solution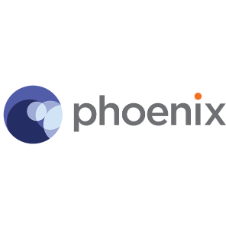 Potter Clarkson LLP is working with Phoenix Business Solutions to move its document and information management infrastructure into the Cloud. Phoenix has developed a tailored business solution, comprising iManage Cloud, iManage Share, Phoenix MatterView and Workspace Control, that will deliver optimal document and information management and enhanced business insight, whilst driving greater efficiency, mobility and collaboration across the firm.
One of Europe's foremost firms of Patent and Trade Mark attorneys, Potter Clarkson offers specialist advice to clients around the globe on intellectual property rights in biotechnology, chemistry, engineering, computing and related areas. Having adopted a strategy to migrate much of its IT infrastructure to the Cloud, the firm was looking for a technology partner who could provide and manage the business solution in line with its specific operational requirements.
After a comprehensive tender and review process, Potter Clarkson selected Phoenix Business Solutions to deliver the Cloud migration project due to the company's strong reputation and its recognised technology expertise within the unique and fairly niche, Intellectual Property (IP) market.
Philip Morris, Practice Manager at Potter Clarkson comments: "We are not a typical law firm and our requirements are unique. Phoenix was able to demonstrate a depth of knowledge of the nuances of our market and develop a tailored business solution to help us move from paper-based files and an existing in-house document management system, to a modernised and efficient solution."
One of the reasons Potter Clarkson selected iManage Cloud as well as Phoenix's MatterView and Workspace Control solutions, all delivered by Phoenix's expert consultants, is the seamless integration of the technology to improve workflows and cross-firm collaboration. Future integration with Potter Clarkson's planned business process application will allow the firm to pull together its different data sources, including client, matter and operational information to help achieve greater business insight and value from the data.
In addition, the scalability and security of a Cloud-based solution was particularly appealing for Potter Clarkson.
"Having recently migrated the whole firm to Office 365, the introduction of the new iManage platform will significantly improve efficiency throughout the organisation, with the capability to create, edit and manage documents in the Cloud. Mobility, collaboration and resilience within the business will be greatly improved, whilst iManage's UK based data centres ensure the integrity and security of our data," explains Philip.
The solution is currently in the early phases of implementation. The firm plans to roll out the solution by the beginning of November 2017, with an expected 160 users throughout the organisation.
"Phoenix has offered us invaluable advice," concludes Philip. "The team has been extremely patient and committed to the transformation within our firm. We have received fantastic support not only through demonstrations and training, but within meetings and board discussions too. Phoenix has ensured an easy transition and we very much look forward to utilising the solution to its full capacity."