Phoenix and thedocyard announce strategic software partnership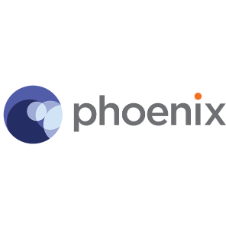 Australian headquartered, deal management platform provider, thedocyard, and global enterprise information and document management specialist, Phoenix Business Solutions, today announce a strategic partnership that sees thedocyard join Phoenix's suite of information management and governance solutions for its legal, financial and professional services clients globally.
The world of deal making is changing and clients are demanding more cost-effective service delivery, standardisation within the deal process and greater collaboration, as well as increased transparency and accountability at every stage.
thedocyard, designed by a team of deal advisors with vast industry experience, is a world leading, secure collaboration platform which manages every stage of the deal process. It delivers enhanced productivity, reduced time and billing write-offs and a lower risk profile to its users as well as helping them deliver superior services to their clients.
Phoenix Business Solutions will act as a UK, American and Australian reseller for thedocyard, with plans to expand into European and Asian markets.
"Our sole purpose at thedocyard is to take the pain out of transactions by creating a simpler, more efficient and collaborative process for our customers and their counterparts at every stage of the deal process," comments Stuart Clout, founder and CEO, thedocyard. "The ability to collaborate seamlessly, yet securely, is increasingly key to productivity and efficiency, which is something that Phoenix has been at the forefront of helping its global client base achieve. We are therefore thrilled to be partnering with Phoenix as part of their wider information management and governance solution portfolio."
Jason Petrucci, CEO, Phoenix Business Solutions, adds: "thedocyard is highly complementary to our existing solution portfolio and has several other potential synergies within the business. thedocyard has really considered the ease of use and efficiency for its end users, something vital in today's crowded market. Clients are demanding more for less from their advisors, not only limited to cost, but value added service and service delivery too. thedocyard offers a unique and efficient solution to this issue, which harnesses smart innovation technology to reduce cost, improve margins and enrich the customer experience. We are thrilled to announce the addition of thedocyard to our client offering."