Nominees for ILTA's 2010 Distinguished Peer Awards Announced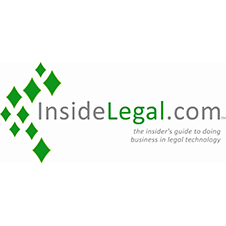 ILTA announced this year that they were launching an annual recognition program titled ILTA's Distinguished Peer Awards. The inaugural ceremony will be held during ILTA's Annual Educational Conference in Las Vegas on Thursday, August 26th. 
The award applications, which were submitted in June, have been counted and the following nominees have been announced. You can read more about each award on the Awards page. Congratulations to all!
Organisation Awards
Innovative Member of the Year:
Mayer Brown LLP - Electronic Balloting
Mayer Brown LLP - Merger & Combination Playbook
Bradford & Barthel, LLP - Google Apps Collaboration
Project of the Year:
Bingham McCutchen
Fish & Richardson, PC
McInnis Cooper
SharePoint Innovator of the Year:
Dickinson Wright PLLC
Miller Johnson
Reed Smith LLP
Seyfarth Shaw LLP
Individual awards
ADERANT Champion:
Lin Yang - Miller, Canfield, Paddock & Stone, PLC
Jeff Olson - Ulmer & Berne LLP
Infrastructure Technologies Champion:
Carlos Rodriguez - Nexsen Pruet, LLC
Jason Najacht - Mayer Brown LLP
Dean Leung - Davis LLP
Knowledge Management Champion:
Tom Baldwin - Reed Smith LLP
Meredith Williams - Baker Donelson Bearman Caldwell & Berkowitz
Eric Hunter - Bradford & Barthel, LLP
Litigation Support Champion:
Duane Lites - Jackson Walker LLP
Joanne Lane - MetLife
Julie Brown - Vorys, Sater, Seymour and Pease LLP
Marketing Technology Champion:
Kristyn Sornat - Much Shelist Denenberg Ament & Rubenstein, PC
Microsoft Champion:
Beau Mersereau - Fish & Richardson, PC
Mobile, Remote and Wireless Champion:
Drew Collier - Polsinelli Shughart PC
Open Source Software Champion:
David Nevala - Lukins & Annis PS
Open Text Champion:
Brook Lee - Fox Rothschild LLP
Practice Management Champion:
Michelle Mahoney - Mallesons Stephen Jaques
Project Management Champion:
Jennifer Potter - Fish & Richardson, PC
User Support Champion:
Maritta Terrell - Lloyd Gosselink Rochelle & Townsend, PC
Denise Ash - Robinson & McElwee PLLC
Chris Myatt - Sonnenschein Nath & Rosenthal LLP
Vendor awards
Innovative Vendor Award:
Guidance Software
iManage Universal Search
IntApp Inc
Omega Legal Systems Inc
Rosslyn Analytics
Technology Implementation of the Year:
Datacert Inc
DocAuto Inc
Recommind