Nikec Binder rolled out internationally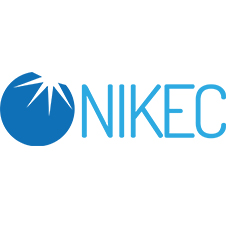 Following the successful launch of Nikec Binder in the UK, Nikec Solutions is rolling-out the product internationally. Nikec Binder is now marketed throughout Europe and Asia by the regional sales and marketing offices in France and Hong Kong. The company is also expanding into the United States and Australian markets through local partners.
Damian Jeal, Global Business Development Director explains: "We have received a very positive reaction from the UK market and are expecting a similar take-off in these regions". Initial presentations and meetings in these countries have prompted a very positive response and several implementation projects have already been launched.
Improving Efficiency and Mobility
When working on a complex project which includes multiple documents from different sources, a team of colleagues and an established workflow, a significant amount of time and energy is wasted on document management issues. Searching for documents, collecting feedback and getting approval can typically lead to a loss in productivity as high as 21.3% for information dedicated workers (IDC Survey 2012).
Nikec Binder addresses this challenge. It stores several documents of different formats (including html, emails and videos), in a single, password protected file. It makes it easy to create, organise, move and share complete libraries of documents relating to a single topic.
Once created, the binder file can be shared by e-mail or through a file sharing platform with colleagues or clients. The user is then actually sending a large number of files in a single release. Recipients can mark up, annotate or amend the files directly within the binder, then return them to the initial sender. When connected to a DMS or another file management system, the synchronisation process ensures everyone is working on the last version of the documents.
By saving Nikec Binder on a laptop or downloading it on an iPad, users carry around the complete library and can continue working on documents. Here again, the synchronisation process ensures the documents remain up to date on the server.
For fee earners, it is also a convenient way to present a case to a client in a modern fashion (Nikec Binder's interface replicates the traditional "physical" binder), making sure in the meantime that all documents and sources are accessible and can be shown if required.
For all document intensive activities
Initially intended for law firms to better manage their matter files, Nikec Binder can in fact be used for all document intensive activities. Typical utilisation includes anything from meetings board packs and management of complex technical project documentation to human resources employee welcome packs and product marketing materials.
"Nikec Binder is about organising and enhancing your company's workflows and your personal efficiency" explains Gilles Hameury, Marketing Manager at Nikec Solutions. "In these areas, there is always room for improvement, so it is no surprise that this product is generating so much enthusiasm".