Nikec announces exciting new partnership with iTrain Legal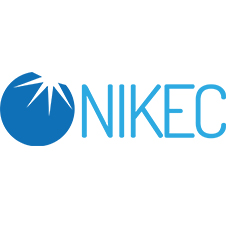 Nikec are pleased to announce the recent partnership with iTrain Legal and inclusion of iTrain Ali, the next generation AI chatbot for Legal, into our product portfolio. The intuitive chat bot has been built to work alongside legal teams to relieve frustrations around support queries saving time and increasing productivity.
Dorigen Sykes, Managing Director at iTrain Legal commented on the partnership, "iTrain are delighted to be partnering with Nikec to promote the next generation AI chatbot for Legal, iTrain Ali. Nikec are a natural fit, as they possess a strong focus upon solutions that deliver business efficiencies with easy to use technology and are relied upon by many firms as a trusted advisor. They share our excitement for iTrain Ali, which is already helping law firms with 'how do I' queries for systems as well as providing analysis and coaching to help firms get the most out of their existing and new technology."
"It's great to be partnering with iTrain and working with the Ali chatbot" explained Damian Jeal, MD at Nikec Solutions. "Way too often training and user adoption gets forgotten once a project is live and Ali will really help firms deliver a proactive service when it comes to these areas. Also, with the increased uptake in MS Teams the work iTrain have done will certainly make it easier for firms to implement", he continued.