New digital services start-up, Panoram enhances their data management offering with Nuix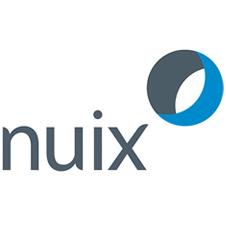 Panoram, an exciting new digital services start-up in legal has partnered with global software company Nuix to develop a range of advanced data management services.
Through this partnership, Panoram will be offering a range of digital solutions to enable legal teams to safely and efficiently handle their data management issues both in traditional eDiscovery areas such litigation, investigations, claims and disputes as well as in advanced cases such as cyber incident response and data privacy investigations.
Both companies have a deep heritage in the fields of eDiscovery and data management, with Nuix having over 20 years' experience covering the entire eDiscovery workflow from collections to the courtroom and Panoram being founded by renowned global eDiscovery and investigations leaders Greg Wildisen and Martin Bonney.
Co-Founder at Panoram, Greg Wildisen said "Whilst researching the new venture, we interviewed senior practitioners from the global eDiscovery industry and several themes emerged. One of the most pronounced, was that recent eDiscovery market consolidation has led to a stalling of technology innovation. After its acquisition of the Ringtail legal review platform and with an exciting product roadmap ahead, we see Nuix as the market leader in technology innovation in this sector. With our own plans to digitally transform service delivery, we aim to offer clients not only the best technology solution but also the best client experience. Both for routine work and the most technically advanced".
Nuix CEO EMEA, Jonathan Rees added "Partnering with Nuix is a stringent process, we only work with the very best companies. It was clear very quickly that Panoram has the expertise to implement and use the Nuix engine in a way that provides outstanding value to law firm or in-house team it is working with. Nuix is proud to add our name to Panoram's repertoire".
The two companies will be working closely together over the coming months including plans to co-develop further offerings and thought-leadership. Watch this space for more.