LSSA sets out data conversion expectations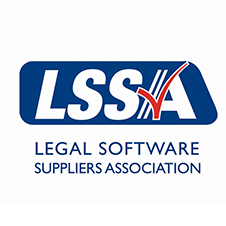 The LSSA has published a white paper on data conversion which provides guidance for law firms and users of legal software considering or undertaking a data conversion from one software system to another. It details how data conversions may vary, what should be expected of a new system supplier and the responsibilities of system suppliers.
Typically, a law firm will have a large amount of client, matter, accounting and document history relating to the cases it has worked on and the firm's own accounts. When a firm takes on a new Practice Management, Case Management or Legal Accounting system it is usually necessary to migrate some or all data from one or more existing systems to a new system.
The scope of a data conversion will vary from firm to firm and from system to system. Data conversions are often complex and time-consuming, requiring input from the old system supplier, the new supplier and the customer.
LSSA Chair Julian Bryan comments: "This comprehensive guide will help law firms approach the complex issue of data conversion. Together with the recently updated LSSA Code of Conduct this adds to the growing reputation of the LSSA as the leading organisation protecting the interests of UK law firms. Data conversion has occasionally been used as a blocker by some legal technology providers to prevent law firms from moving suppliers. By publishing clear guidelines on data conversion the LSSA is helping prevent law firms being held to ransom by unscrupulous technology suppliers."
The data conversion white paper is issued on behalf of the 23 LSSA member firms, all of which agree to abide by these guidelines, thus protecting the interests of law firms. This white paper compliments the recently issued LSSA Code of Conduct.
The full data conversion white paper can be seen on the LSSA website here.
The LSSA Code of Conduct can be seen on the LSSA website here.