Linklaters selects LexisNexis InterAction as global CRM tool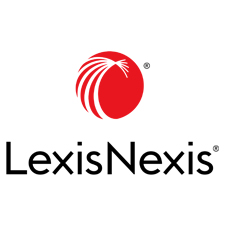 LexisNexis® Enterprise Solutions, a leading provider of content and technology solutions, today announced that, Linklaters, a leading global law firm, has selected LexisNexis® InterAction® as its preferred CRM tool to be deployed across all its locations.
"As a leading global firm, we support clients wherever they do business, and we need the very best supporting infrastructure to help us manage increasingly complex global relationships," explained Graham Leigh, Global Marketing Director, Linklaters.
InterAction aggregates and de-duplicates client data such as client profiles, financial information, notes and activities to provide a 360 degree view on clients. This insight helps firms to identify the complex connections among people, companies, relationships and expertise across the firm's business operations.
"In the current economic climate, a CRM-led approach to business is indispensable for law firms of all sizes. We are continuing to see strong demand for InterAction worldwide because it is an adaptable solution that can be tailored to meet the unique, individual needs of small and global firms alike," said Alan Fraser, General Manager, LexisNexis Enterprise Solutions. "For global law firms like Linklaters, it is a robust cross-border solution that helps easily implement CRM best practice, regardless of the extent of the organisation's geographic spread and business culture. We are delighted to be working with Linklaters."
LexisNexis InterAction software transforms internal knowledge into relationship intelligence through a four-step process of relationship discovery, relationship management, marketing automation and knowledge delivery. Relationship intelligence represents internal, proprietary knowledge inaccessible to the outside world, which can be used to uncover relationships to assist in new business development and to enhance client service. Today, more than 600 individual firms use LexisNexis InterAction globally.