LexisNexis Redwood Analytics announces the launch of the LexisNexis Redwood Planning Application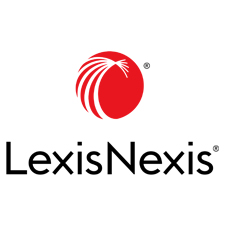 The legal industry is experiencing an unprecedented increase in demand for Alternative Fee Arrangements (AFAs). Due to the current economic environment along with a growing groundswell of opinion against rising legal fees, law firm clients (especially corporate counsel) are looking for cost certainty with respect to the amount they are paying for legal representation. While the demand for such arrangements has grown, the law firms' ability to quickly and easily set up set arrangement and measure the impact on their bottom line has not grown. LexisNexis Redwood Analytics offers the first fully functioning software package to the legal industry that not only allows firms to model various AFAs (blended rate, fixed fee, volume discounts, etc) and quantify the impact on profitability but also the ability to track actual performance towards the plans they create.
The application allows law firms to model various AFAs with staffing and pricing inputs to discern the ultimate impact on profitability. The application allows for % discounting, fixed fee, blended rate, volume discounts as well as phase & task arrangements. In addition, the solution provides links into data to pull in actual values once an agreement has been reached and compare actual to the plan created; thus, establishing accountability to whomever is responsible for the plan.
Finally, in addition to the application, LexisNexis Redwood Analytics is also offering professional consulting to assist law firms in developing and implementing a comprehensive process to manage AFAs. From experience, technology is only a piece of the solution - without the appropriate support and processes within a firm to maximise the benefit of the technology the likelihood of failing to execute on AFAs increases.
Key Features / Benefits:
| Feature | Benefit |
| --- | --- |
| Ability to model and plan multiple AFAs at both the client and matter level | A flexible model to allow for many types of plans. Bringing in actual values drives accountability which is currently lacking in the industry. |
| Web-based app | Easy to access and administration. |
| Configurable software | Reflects differences among law firms - not a 'one size fits all' model. |
| Save templates and scenarios | For recurring types of work, do not have to start from scratch for each plan - can begin with what is known. |
| Nightly refreshes of data into the model and the plans created | Relevant data that is actionable. |
For further information please contact Stu Gooderham on stuart.gooderham@lexisnexis.com & 07967 497322