Legal software company Aderant to host regional momentum user conference in London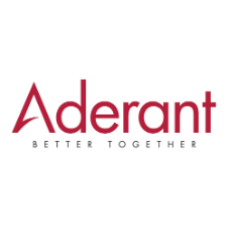 Registration now open for the 2014 Aderant Momentum EMEA User Conference
Aderant, the world's largest independent legal software company, has announced that registration has opened for the 2014 Momentum EMEA User Conference, taking place 16-17 September 2014 at the May Fair Hotel in London. The conference is open to current Aderant clients, as well as industry professionals interested in learning more about Aderant and gaining legal industry insights.
The two day conference provides Aderant clients in the UK and Europe the opportunity to attend more than 30 educational and thought-leading sessions on industry best practices, Aderant software product updates, technology tips and tricks, client case studies and more. Sessions will also explore the business of legal and how business intelligence, pricing and risk management are now high on the agenda of law firms in order to protect their business and remain profitable in today's highly competitive legal market.
In addition to these thought leadership sessions, attendees can learn more about Aderant partners, network with peers at regular break periods, lunches and evening events. A dedicated "Meet the Expert" booth will also be available, where the Aderant team will be on hand to discuss specific business and technical requirements with firms, as well as offer support and guidance on an individual basis.
To register, go to www.regonline.com/momentumemea2014. If you would like further information or have any questions about this event please contact Rebecca Roome at rebecca.roome@aderant.com or call 020 7038 9600.