Legal helpdesk statistics and benchmarks for the legal industry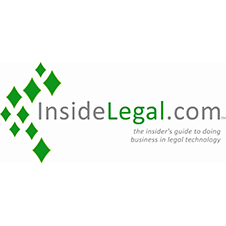 Questions:
How many law firm helpdesk tickets pertain to Microsoft Office questions?
What day of the week sees the most helpdesk tickets logged in a law firm?
What percentage increase do law firm helpdesk departments see during a firm-wide software upgrade?
As we all know, there are more legal surveys, trend reports and law firm rankings floating out there than anyone knows what to do with. A few of them provide very valuable and timely information and findings, but others appear to be sponsored 'pay-to-play' analyst reports or surveys and less than objective industry analyses. One recently released report has gotten a lot of attention because of its 'no strings attached' availability and most importantly, applicability across various facets of the legal technology industry. The User Support Guru Guide is a 20-page PDF report that takes a close look at legal helpdesk (referred to as service desk globally) metrics and key performance indicators that will help law firms, corporate legal, legal technology vendors and anyone in the space operating a helpdesk better manage their operation. Intelliteach, a legal technology vendor and the only dedicated law firm helpdesk outsourcing provider, is the author of this invaluable resource and did a fine job of providing a statistically significant sample of metrics such as "Top ticket categories", "Conversion & upgrade impact on the service/helpdesk", "Tickets by origin" as well as "Tickets by Weekday".
The "Guru Guide" data is based on 600,000+ helpdesk tickets collected and analyzed from January to September 2010 across a variety of law firm sizes, locations and hardware/software configurations. There is some great information here independent of which side of the legal technology market fence you might sit on, so check out the dedicated Guru site or simply download the guide here. Also, if you want to go beyond this legal helpdesk primer, you can register to attend a 'Guru Guide' roadshow presented by Intelliteach CEO Lance Waagner in coordination with ILTA. The lunchtime seminars are being held in 20+ cities over the next 3-4 months.
[The answers to the questions above are: over 50% of tickets are Microsoft Office related; Tuesday sees the most helpdesk tickets logged; and tickets increased by 42% during firm wide upgrades.]
Read more, and check out the calendar for the lunchtime seminars, on InsideLegal.