LEAP celebrates milestone: 1000 users from UK firms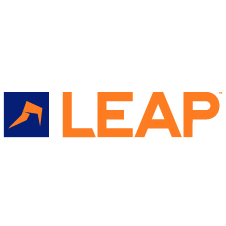 LEAP Legal Software has doubled its UK customer base in the last twelve months and has now passed the 1,000 firm mark with over 6,000 end users of its integrated case management platform.
The first legal practice in the UK signed up to LEAP in January 2015, in April 2016 there were 500 firms using the software and now there are more than 1,000. This rapid growth in firms switching to LEAP has been accelerated by the recent launch of LEAP 365, which enables a lawyer to access up-to-date document, matter and accounting information, from whichever device they are using worldwide. LEAP 365 includes the UK's largest library of automated forms, document management for the firm and clients, time recording, billing and client accounting.
"We're very proud to have over a thousand law firms using LEAP software in the UK. All these firms are using one product on one technology. We believe this is a first in the UK legal market." comments LEAP UK CEO Peter Baverstock. "Our unique ability to electronically convert data from the old outdated system many firms are still languishing on has helped us to smoothly bring these firms into the 21st century to compete more effectively. Our conversion team in Edinburgh have done wonders!"
To help with its rapid growth LEAP undertook an independent, anonymous employee survey in February 2017, statistics show that 92% of the workforce understand the company's mission and how they can influence it, 94% see a clear link between their work and the company's goals and objectives and that 95% feel LEAP is a good employer.
Richard Hugo-Hamman LEAP Executive Chairman adds "Success has many fathers but in this instance the popularity of LEAP amongst UK law firms can largely be attributed to Peter Baverstock and the rest of his leadership team. They have faced and conquered tremendous scaling up challenges and to have more than a thousand law firms operating more efficiently and profitably than ever before, is a testament to their skills and the quality of service they provide.