LEAP 365 – Legal case management software to fully integrate with Office 365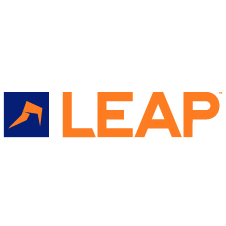 LEAP, the leading legal software provider for small law firms, today launches LEAP 365 which enables a lawyer to work seamlessly worldwide on any PC, laptop, smartphone or Mac. LEAP 365 includes automated document production, time recording, billing and client accounting.
With LEAP 365 a lawyer can now access up-to-date, accounting and matter information from whichever device they are using, from wherever they are. A user can even log on to another person's device, securely use the system, log back off and leave no footprint. This gives benefits including:
Mobility: Work is no longer a place, it is an activity. A lawyer can now capitalise on previously wasted hours out of the office by working on the go.
Accessibility: Every device. The same information. No matter which device a lawyer chooses to work from; PC, mobile phone, tablet or laptop, he/she will see the same information. Data syncs in real time, allowing instant access to all necessary data.
Efficiency: LEAP 365 offers lawyers quicker collaboration and communication. When any stakeholder updates information in a matter, that update will instantly be available to all stakeholders.
Paperless: LEAP 365 is environmentally friendly by reducing the need for a lawyer to print out copies of documents.
Service: Because each matter is electronic and each has organised, up to date information that is accessible from wherever the lawyer is from any device, it makes a lawyer's response time to a client faster, giving a better service.
A lawyer could be sat in his/her office completing their day to day activities on their Windows desktop. They then go to a meeting with a client, which they will record time and may dictate some notes on their smartphone (they may even scan documents in while they are there). Once back in the office this additional data will already be synchronised with their desktop. They finish for the day and realise at home they need to send a document, they fire up their personal Mac, log onto LEAP 365, produce the documents they need in the browser and then email them to the client, time recording everything of course.
Peter Baverstock, CEO of LEAP Legal Software UK comments: "We're thrilled to be launching our LEAP 365 environment which merges documents seamlessly in Office 365. We have been working with Microsoft directly with this technology. LEAP 365 enables a lawyer to work at any time, at any place and on any device."