Krieg DeVault selects ADERANT Expert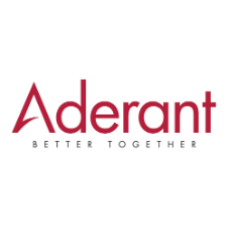 ADERANT, a global provider of business, financial, and information management software for law and professional services firms, announced today that Krieg DeVault LLP will implement ADERANT Expert to improve information access, analysis and delivery.
Krieg DeVault, a full-service law firm headquartered in Indianapolis, will roll out ADERANT Expert to its eight national offices and more than 200 employees. The firm selected ADERANT to improve firm-wide information delivery with streamlined reporting, dashboards, and key performance indicator and profitability analysis capabilities. In addition to the ADERANT Expert core, Krieg DeVault will also implement Expert Matter Planning to improve its management and administration of alternative fee arrangements.
"ADERANT provides solutions that greatly improve information visibility and business intelligence with a lower total cost of ownership," said Ernest G. Condra, executive director at Krieg DeVault. "We look forward to the implementation of this system and expect that we will be an even more streamlined firm moving forward."
The ADERANT Expert platform gives firms all of the capabilities needed to manage multi-office or global organizations. It provides real-time information dashboards, comprehensive business intelligence and profitability analysis, workflow enabled processes, management tools for alternative fee arrangements, and a high degree of customisability.
Expert Matter Planning is a new ADERANT Expert module that enables firms to more easily and confidently manage both standard and alternative fee arrangements. It was developed to address the challenges firms face as clients increasingly request non-traditional fee arrangements. Expert Matter Planning enables firms to review work performed on prior matters to ascertain the duration, effort and expertise required for new engagements. It also brings together hours and roles to produce a fee estimate and a projected P&L so that firms can ensure each new matter meets their profitability thresholds. The innovative, flexible design handles all types of alternative fee agreements and monitors the matter through the entire life cycle.
"We are delighted Krieg DeVault has chosen ADERANT Expert to replace its existing legacy practice management system," said Chris Giglio, chief executive officer for ADERANT. "With streamlined reporting, dashboards and firm-wide performance analysis, Krieg DeVault will be a stronger and more agile firm."
ADERANT Expert represents the industry's most powerful financial and practice management platform. ADERANT is the solution of choice for more than 600 firms around the world, including more than 30 percent of the AmLaw 200.