Katherine Ainley is new CEO of Tikit as Tim Springham retires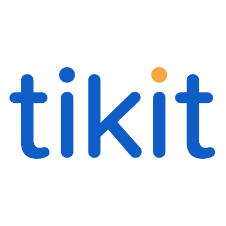 Tikit has announced that Katherine Ainley, currently director of client services and transformation at Tikit will succeed Tim Springham, as CEO when he retires on December 31, 2014.
Katherine joined Tikit earlier this year as the director of client services and transformation. She has been with BT for seven years, in which time she has held various leadership roles in general management, strategy, and business Improvement. She was also the CEO of BT Payphones, responsible for running the payphone business across the UK. Before joining BT, Katherine worked at Lloyds TSB. She originally started her career as a management consultant at Ernst & Young.
Katherine said: "I'm very excited to be taking on the role of CEO in Tikit. It's a great business, and I'm looking forward to building on the successes of the last few years, and growing Tikit further."
Tim has been the CEO of Tikit since BT acquired the business in January 2012, leading the integration; bringing the business and people into BT, incorporating the BT networks and communications products into Tikit alongside existing software products. He has been with BT since 2003, and has held various leadership roles in sales and operations management.
Jamie Ford, managing director, BT Business, said: "Tim and his team have been very successful in these last two years – major law firms are seeing the advantage of signing up with Tikit not only for software applications and services, but also for the networked IT solutions and core communication products from BT."
Tim said: "I've been privileged to lead one of the most successful companies in the Legal IT industry. Among large law firms our software products continue to be leaders in their respective categories, and we have a strong pipeline of new releases planned such as Carpe Diem Next Generation and E-Marketing v6.0. Major law firms are seeing the benefits of buying BT's networks and communications solutions from Tikit.
We have had a record sales year in the mid-market, where Partner for Windows continues to be the most preferred practice management solution for medium sized law firms in UK and our international offices in North America, Spain and France are helping to rapidly expand our presence in those markets. Tikit is a growing business with a very capable team."