Introducing the new and improved version 2.0 of the Accesspoint Portal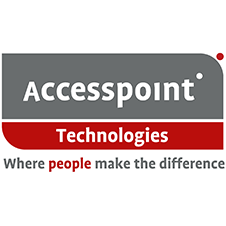 Listening to client needs is at the forefront of the Accesspoint offering, which is why we pride ourselves on constantly developing up to date IT solutions to cater to a firm's fast pace environment.
We are now excited to announce the extra steps taken to offer our best-ever service for firms to improve the overall experience our clients have with us, by delivering the ever-important need of instant, transparent and accessible information.
We're now taking all our clients to the next level as we've just released version 2.0 of the Accesspoint Portal which presents a sleek and easy to use secure interface including many essential tools and features needed to elevate the firm's performance, understanding and accessibility.
V2 Updates include:
Server estate overview - performance
Instant ticket updates - review
Real time company updates - information