Intelligent Office wins contract with Solicitors Regulation Authority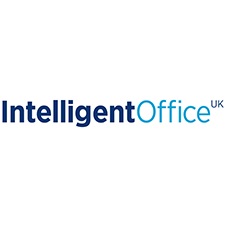 Intelligent Office UK (IO), the leading support services provider to UK law firms, has been appointed by the Solicitors Regulation Authority (SRA) to launch and manage a centralised reprographics, mail and courier service supporting the SRA's 600 plus employees.
The contract commenced at the end of 2017 and, as part of implementing the reprographics service, IO has been working in partnership with ITEC, market leaders in the provision of print equipment to the legal sector, to introduce a new MFD fleet at the SRA with a unique 4-tiered billing system that will deliver excellent value on best in class technology.
The SRA's profile of work has changed over recent years with an increased requirement for digital working. This, coupled with the SRA's commitment to continuously improve their operational performance, created a need for a modern and efficient reprographics and mail function to deliver a high-quality service to their employees.
An SRA spokesperson said:
"Document management is an important aspect of the work of any major organisation. We conducted an open and competitive process and selected Intelligent Office to meet our needs. We are pleased to welcome them on board and look forward to a constructive working relationship."
Rachel McCorry, CEO at Intelligent Office made the following comments:
"We are absolutely delighted to have won the tender for the SRA's document management services. As regulator to the solicitors of England and Wales, the SRA are known for their rigor in ensuring that solicitors meet high standards. Their approach in finding a trusted partner to run their new reprographics and mailroom service was equally comprehensive and we are looking forward to delivering a fantastic service to the SRA in the coming years."
In addition to the SRA, IO has also recently won the contract to deliver a range of reprographic, mailroom, courier, archiving and procurement services at a major US law firm in London and has renewed its contract with longstanding London firm, Farrer & Co. These firms join an increasing number of UK top 100 law firms, which have outsourced to IO. Clients include Gowling WLG, Penningtons Manches, Wedlake Bell, Capsticks, DAC Beachcroft and Harper Macleod.