Insufficient cyber awareness among employees is putting UK legal firms at great risk says SproutIT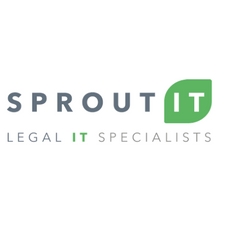 SproutIT and AXELOS announce today that SproutIT will offer the RESILIA cyber resilience awareness programme as part of its learning and technology proposition for the legal sector. The deal will mean that companies across the legal sector will have access to regular cyber resilience awareness learning from AXELOS.
Recent UK Government research found that 75% of large UK organisations suffered staff related security breaches in 2015 with 50% of the worst breaches caused by human error.
With 9 out of 10 large organisations experiencing some kind of security breach, threats to the UK Legal sector are a near certainty, especially considering the valuable information held by law firms, that can be attained.
Legal IT specialist SproutIT continuously evaluates high end products and solutions to be able to transfer their in-depth knowledge to the UK legal sector so that they can greatly reduce the risk of data breaches and cyber-attacks.
Matt Torrens, Managing Director of SproutIT said; "There is probably no more effective countermeasure, pound for pound, than a good security awareness programme. We have found that there can be a weak link in the training of staff around the subject of information security awareness, with some firms not providing any training and most firms providing only a short e-learning course once a year. Training has to be regular from the board room through to the front line to ensure that everyone is given the simple, practical guidance they need to make the right decisions when managing daily risks. After much evaluation, we will be now be adding AXELOSRESILIA Cyber Awareness learning to our product portfolio."
Nick Wilding, general manager of cyber resilience for AXELOS, said: "All businesses need to ensure that all their employees, regardless of their role or responsibility, are aware of the cyber risks that they face. This is particularly true in the legal world, where companies hold hugely valuable information about their clients on their systems. One data breach could destroy a firm's reputation – and so we're very happy to be working with SproutIT to make RESILIA available to this market."
AXELOS RESILIA Cyber Resilience Training is a best practice portfolio of learning products which includes; certified training, awareness learning for all staff, leadership insight and a maturity assessment tool.
SproutIT are confident that this awareness learning program will suit all staff and lawyers and help fill a critical knowledge and skills gap enabling good and timely decision making, regarding information security.
For more information, visit www.sproutit.co.uk