Industry veteran Wayne Harris joins NetDocuments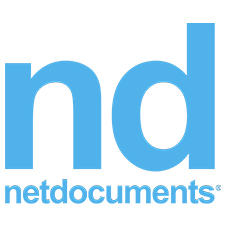 Wayne Harris joins NetDocuments as SVP of global sales to drive growth
NetDocuments, the leader in cloud based document and email management, today announced the appointment of Wayne Harris as senior vice president of Global Sales. With over 20 years of executive sales management experience, Wayne will lead NetDocuments' global sales strategy and partner programs to achieve rapid growth in the legal document management market.
Matt Duncan, CEO of NetDocuments commented, "We're thrilled to have Wayne onboard. He knows the legal document management market as well as anyone, and we're confident his sales leadership will help take NetDocuments to the next level. It's truly an exciting time to see the change from traditional and legacy platforms to a modern service like NetDocuments that focuses on usability, agility and mobility. Wayne will play a key role in accelerating this shift."
With over a decade of experience building the sales team at HP Autonomy (previously iManage), Wayne joins NetDocuments only months after a significant growth capital investment from Frontier Capital. "I am thrilled to be joining NetDocuments on the heels of the investment," Wayne said. "I believe NetDocuments is the future of legal document management and has the experience and technology to once again change the legal technology landscape. I've been in this market for over a decade, and the shift to a modern DMS is clearly underway. I look forward to building a world class sales organisation and partner network that will support NetDocuments rapid market adoption".
Wayne is widely recognised as an industry leader and an inspirational force capable of building world-class teams. He will bring a disciplined approach to managing and growing NetDocuments' global sales team as the company becomes the dominant leader in providing a SaaS portfolio of solutions for law firms, corporate legal and government.