iManage welcome a new law firm to the family – Fried Rogers Goldberg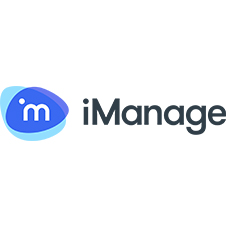 Please join me in welcoming Fried Rogers Goldberg LLC as a new iManage Cloud customer – an Atlanta-based firm dedicating more than 95% of their practice to handling truck accident and commercial vehicle cases. They are the only law firm in the country to publish Understanding Motor Carrier Claims, a nationally recognized legal treatise on truck accident law, making them proud to say they wrote the book on truck accident laws – literally.
With their national reputation of expertise in this area of law, they looked to iManage for the most advanced technology solutions available to provide their users with easy-to-use, modern cloud delivery of work product management solutions, enabling their modern professionals to work more productively on any device from anywhere.
iManage Cloud provides a fully integrated document and email management, secure file collaboration, knowledge management and information governance – and they get this all from a single vendor. The iManage Cloud is built on the latest technologies adopted by the largest cloud vendors to provide elastic compute and storage with uninterrupted services using a continuous automated delivery model.
Welcome aboard Fried Rogers Goldberg LLC.