iManage's employee growth skyrockets in 2017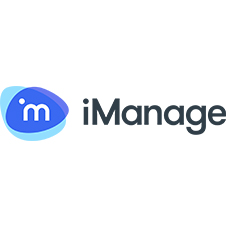 iManage, the company dedicated to transforming how professionals work, today announced that the company has experienced significant employee growth in the first half of 2017 with continued headcount growth expected in the months ahead.
iManage has increased its employee count by over 30% since the beginning of the year, adding 90 new employees across all areas of the company, from product development and marketing to sales and support. The additions to iManage this year combined with the recent acquisition of UK-based RAVN Systems brings the total number of iManage employees to nearly 400.
In addition to bringing in new executives, iManage has seen the return of dozens of former senior-level iManage employees — a strong vote of confidence in the company's direction since going private in 2015.
To accommodate this sustained employee growth, iManage has roughly doubled the size of its headquarters in Chicago, expanding from 26,000 square feet of space to 48,000 square feet. iManage employees are scheduled to move into the new space during the first week of August. Chicago-based Cushman & Wakefield represented iManage in the transaction.
"We're simply out of space," said Ray Scheppach, Chief Financial Officer, iManage. "2017 has been a year of tremendous momentum for iManage and our employee growth reflects it. Adding exceptional people to our teams and expanding our physical facilities allows us to continue innovating on behalf of our customers, bringing industry-leading solutions to market and finding new ways to help modern professionals get work done smarter and more efficiently."