iManage adoption accelerates in corporate legal departments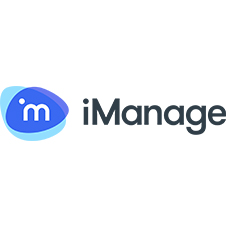 35% of New Customers in Q2 Were Corporate Legal Departments Making It
The Company's Fastest Growing Customer Segment
iManage today announced that adoption of iManage Work in corporate legal departments is accelerating and was the company's fastest growing customer segment in the last calendar quarter. Corporate legal departments selected iManage Work Product Management for its ability to streamline the flow of critical information and improve processes such as NDAs, basic claims, subpoena processing, contract management and more.
Corporate legal departments are facing significant increases in workload due to increasing corporate litigation, consolidations, mergers & acquisitions. At the same time, these groups are under greater pressure to govern and secure information completely to comply with corporate guidelines, and also to cut operating costs. These pressures are driving corporate legal departments to seek solutions that improve the productivity of staff, enhance service delivery to internal customers, but also meet professionals' increasing needs for security and information governance.
As the leading provider of Work Product Management software, which integrates document and email management, secure file collaboration, knowledge management, information governance, and process automation, iManage is now used by more than 500 corporate legal departments of all sizes. New corporate legal department customers deploying iManage both in the cloud and on-premises include: Allina Health System, Energy Transfer, Optima, Platinum Equity, Renovate America, Sunroad, University of Pennsylvania, Waypoint Leasing and more.
To meet the needs of today's corporate legal departments, iManage's Work Product Management:
Increases professional productivity at all levels of the organization by managing all matter related content and communication in unified electronic matter files;
Improves collaboration and management of external counsel with online collaboration and secure file sharing enabling outside counsel to deliver work product directly in the relevant iManage matter folder, eliminating the need for error prone and time wasting email based collaboration;
Enables better re-use of previous work product and new insights with comprehensive search and knowledge management;
Improves governance and security over critical work product without imposing additional work on busy lawyers.
"Today's corporate legal department is under constant pressure to do more with less, while complying with ever increasing requirements for security and governance," said Dan Carmel, chief marketing officer at iManage. "Many inside counsel come from law firms where they used iManage, and understand the compelling advantages from using Work Product Management. These professionals are often vocal advocates of Work Product Management as a way to eliminate manual tasks and streamline key legal workflows. Work Product Management makes every corporate lawyer more efficient, and improves the quality and governance over key legal work product. Today, iManage is the undisputed market leader with close to 500 legal departments standardizing on iManage Work Product Management. We are pleased to see our momentum increasing in this important market."