ILTA joins the Global Legal Tech Report initiative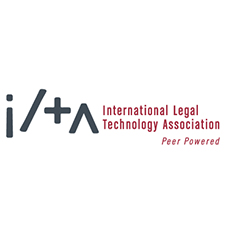 The International Legal Technology Association (ILTA) has joined with the Australian Legal Technology Association (ALTA) and many more legal technology innovators to support a major research project called the Global Legal Tech Report (GLTR).
Together with ALTA, ILTA joins with the European Legal Tech Association (ELTA), the UK Legal Tech Association (UKLTA), ASEAN Legal Tech (ALT), Legal Tech NZ (LTNZ), the Law Society of England and Wales, Alpha Creates, Macquarie, KPMG, and Toro Digital, to create the Global Legal Tech Report. It will be the first of its kind to survey legal technology from this larger, global perspective and it will offer invaluable insights for law firm management, in-house counsel, and legal groups.
Joy Heath Rush, ILTA's CEO states, "ILTA is delighted to be part of the Global Legal Tech Report initiative! The delivery of legal services - and, therefore, the development of legal technology - is truly a global undertaking. Innovation is happening at all points of the compass. We hope ILTA member entities and business partners across the world will participate in the research for our mutual benefit."
Stevie Ghiassi, ALTA Director said: "It is the first global study that directly surveys the companies behind the booming sector, and we invite every legal tech company to get behind this important initiative by completing the online survey."