Hunt & Coombs, Austin Moore and Partners and Harold Benjamin choose Tikit to supply PMS and CRM solutions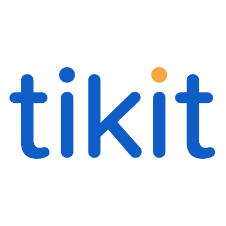 Tikit, a global provider of technology solutions to legal firms, today announced that Hunt and Coombs and Austin Moore and Partners have selected Tikit P4W for practice and case management and Harold Benjamin has chosen Tikit Connect for CRM.
Hunt and Coombs Solicitors have signed up for a 110 user P4W system to replace their legacy Envision system. Andrew Thomson, CEO at the firm said: "We felt that P4W offered the best all round solution and it went beyond just our technical requirements. I attended the P4W User Group in November and was impressed by how engaged and active the group was. This only re-enforced our confidence in our decision to move to Tikit P4W."
For Harold Benjamin, business development is a key focus so the firm has invested in Tikit Connect to sit alongside their existing P4W system. They will benefit from an integrated PMS and CRM, with seamless and automatic data transfer between the two systems. Jamie Abrahams, Operations Director at the firm said: "It really was an easy decision for us. We have a strong focus on business development for 2018/19 and wanted to be running marketing campaigns from our existing database of contacts. This will save time and drive efficiency in our business development efforts."
Reflecting on the latest in a series of P4W wins, Richard Higgs, Tikit Sales Director, comments "It's great to welcome two more new client firms to the Tikit P4W. We are really proud of the service that we offer, our functionality and our engaged user community. It's great to see law firms acknowledging this as part of their decision process in what has been a record year of sales of P4W for Tikit."
For more information about P4W, please email enquiries@tikit.com.