Get up and moving with Nuix this month!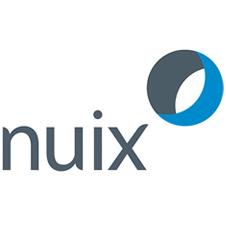 Have you spent the last few months stuck inside, at a desk and not moving as much as you'd like to?
You're not alone! Throughout the COVID-19 pandemic, we've spent a lot of time and energy here at Nuix trying to help keep our customers' minds active and engaged with a mix of webinars, virtual user groups, podcasts and even a pub quiz.
Now, we invite you to join us for a series of five online fitness sessions with Matt Hodges, a qualified performance coach and nutritionist, to give your body the same attention and care. Join us for any, or all, of the sessions over a two-week period and get back on the path to better physical, as well as mental, well-being!
Session dates and times:
(all times listed in BST)
Monday, 13 July @ 8:30AM
Wednesday, 15 July @ 12PM
Friday, 17 July @ 8:30AM
Tuesday, 21 July @ 8:30AM
Thursday, 23 July @ 12PM
Each session will include a 35-40 minute workout followed by nutritional advice from Matt, for a total of 50 minutes each session.
How do I register?
Space for each session is limited and your place will be reserved on a first come, first served basis. Email adam.pembrey@nuix.com with your name, contact information, and the session(s) you wish to attend.
About Matt
Matt Hodges is a professional performance coach and nutritionist who is also a qualified British weightlifting and gymnastic coach. Matt regularly holds online fitness and nutrition classes for organisations … with rave reviews from attendees.
In his own words, "I want to help bridge the gap from serious training to competitive fun with a caloric bang."
There will be various discounts and benefits should people want to join up to Matts classes after these amazing taster sessions.