Farrer & Co Successfully Implements ADERANT Expert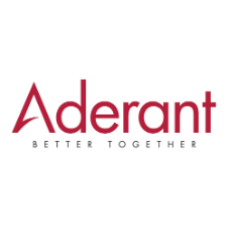 Prestigious UK Law Firm is the first client worldwide to roll out the latest software version, ADERANT Expert "Golden Gate" Release.
ADERANT, a global provider of business, financial, and information management software for law firms, today announced that Farrer & Co have successfully implemented ADERANT Expert. The firm has rolled out the latest version of the business management solution, the fully workflow-enabled ADERANT Expert "Golden Gate" Release.
With more than three centuries of history, Farrer & Co provides specialist advice to a large number of prominent corporate, private, and institutional clients. The firm, which has 77 partners and approximately 300 staff, has built its success on the goodwill of close client relationships, outstanding expertise in niche sectors, and a careful attention to personal service and quality.
Farrer & Co. has implemented ADERANT Expert's advanced financial management, practice management, and business intelligence functionality both to increase productivity and to improve visibility into key profitability and performance metrics. The implementation included a full history conversion including records management and collections data. In a second project phase, the firm will roll out additional functionality including mobile time entry and ADERANT's profitability application.
"As part of the software rollout we were able to review and reengineer a substantial part of our processes," commented Sue Shale, Chief Financial Officer at Farrer & Co. "We worked closely with ADERANT's technical teams to adapt the system, in particular the new Timer gadget, to the way we identified as the best way forward from a business and end user perspective. As a result, we have a stable base on which to build a state-of-the-art business intelligence system. We are already seeing real benefits in streamlining our internal processes such as online billing.
"We are delighted that we were able to take yet another firm live on ADERANT Expert within the planned time frame and the projected budget," said Michael Kohlsdorf, President and Chief Executive Officer for ADERANT. "Projects like Farrer & Co's prove our commitment to working closely with our clients throughout the entire implementation process. Furthermore, the embedded workflow capabilities and integrated functionality of ADERANT Expert "Golden Gate" Release will provide Farrer & Co with an advanced technology platform from which to grow and develop their business in years to come."