Fareham support team awarded ISO 9001:2008 accreditation for 6th year in a row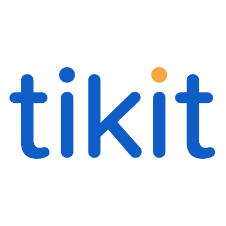 We're delighted to announce that Tikit's Fareham Support team have achieved re-certification of their ISO 9001:2008 accreditation for the 6th year running. This solidifies our position as a leading Helpdesk in the market.
This internationally recognised standard is used by the team as a method of controlling our Quality Management Procedures and provides a framework so that the department can run efficiently and effectively and enable us to provide exceptional customer service.
ISO 9001:2008 is based on eight quality management principles:
Customer Focus
Leadership
Involvement of People
Process Approach
System Approach to Management
Continual Improvement
Fact Based Decision-making
Mutually Beneficial Supplier Relationships
Our department's procedures were rigorously audited by an external body to ensure that the principles of the ISO standard are being upheld by all of our Support staff.
Huge congratulations to Miles Osborne, Becky Patterson and the whole team for their hard work and commitment in achieving this important accreditation.