Elite and Cogence Direct offer staffing support to financial and PM systems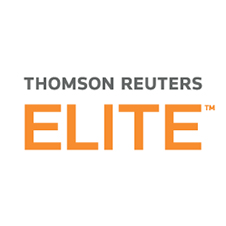 Law firms can now ensure cost-effective and comprehensive practice management and financial system implementation support through an arrangement between Elite, part of Thomson Reuters, and Cogence Direct.
Cogence Direct is a niche recruitment consultancy firm specializing in staff support during the implementation or the upgrade of practice and case management systems. Law firms that are upgrading to the latest version of Elite Enterprise or the Elite 3E platform can rely on Cogence for permanent and temporary staffing to support a smooth, cost-effective transition. Professional and flexible staffing capabilities during a system upgrade process can ultimately save time and money, and help ensure an effective implementation.
"Every law firm has distinct staffing requirements when undertaking a practice and financial management system upgrade. Cogence brings focused experience and extremely competent staffing ranging from talented fee earners to all levels of accounting and other support staff," said Kim Massana, president, Elite. "By working together, not only will our clients benefit from industry-leading software solutions that foster growth and maximize performance, they will also acquire invaluable personnel support to ensure maximum optimizations of our systems."
"We are proud of our strong relationships with leading suppliers of technology such as Elite to ensure compatibility of the highest standards," said Nigel Lawrence, executive director of Cogence Direct. "The synergy between our companies is key for our team to intuitively understand our clients' specific needs, and deliver solutions that can best support the firm's operations."