e-know.net closes City deal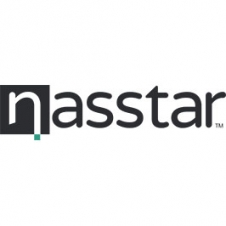 Managed services provider e-know.net has announced the signing and go-live of another law firm to add to its growing tally of legal sector clients. City of London-based commercial and property specialist Druces LLP has contracted for a five-year term, with e-know.net delivering its Managed Desktop solution, complete with SOS Connect, to some seventy staff.
The actual switchover took place over a single weekend, with staff arriving on Monday morning able to access the new system, supported by an on-site e-know.net team to help smooth the transition.
"The whole project has been a great success", commented Druce's IT manager Paul Davies. " Despite some challenging circumstances, we were up and running straightaway with no impact on productivity and we can now look forward to driving the business forward in the knowledge that we have enterprise-class IT in place.
Technology is a key driver within the firm but our previous IT outsourcing arrangement was not keeping pace with the demands of the organisation. We needed a partner whose strength and reliability would underpin our future growth and performance, and who could help us maintain our focus on legal service delivery rather than being distracted by on-going technical issues.
A scalable subscriber model from a provider with a proven track record in legal, who could support us 24/7, and was well versed in some of our key applications such as SOS and BigHand, that was the perfect fit. Add in e-know.net's manifest passion and commitment to what it does, and the decision to switch was very easily made."
Nigel Redwood, e-know.net's managing director, is delighted to welcome another law firm into the fold. "It's vital that we maintain and build our track record in the sector and another successful signing helps build our capabilities and our credentials. It also breeds confidence in other firms looking to make the same move – while Druces' original engagement with outsourcing didn't quite measure up, they still have faith in the concept and we have been able to demonstrate that consistent, quality IT provision is indeed available on a managed basis.'