Doug Hargrove, managing director, Advanced Legal, gives his predictions for the future of legal technology in 2019 and beyond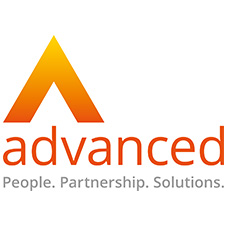 While law firms have largely operated in the same way for generations, changing client needs, demand for better value and the benefits of new technology such as Artificial Intelligence (AI) and the Cloud are pushing the legal sector in new directions.
Here, Doug Hargrove, Managing Director, Legal at Advanced, gives his predictions for the future of legal technology in 2019 and beyond.
The potential of AI beyond streamlining processes will be recognised
Some corporate legal departments and law firms already utilise AI for low level tasks such as the review and standardisation of documents and the streamlining of processes, but 2019 will see its application increasing. This will centre on the transformation of cases with probable outcomes. For example, where all case history data is in the public records, and a case is not of a contentious nature, AI can be used to review the history and predict an outcome. This same technology can also hand more power to a law firm's clients, such as choosing how to handle their case, the chances of success in court and potentially settlement without the need for court attendance or associated fees. Having fewer court cases will relieve pressure on the system and give the backlog of current cases a chance to conclude. Whilst the principles of DIY law have been mentioned before, the idea that a client can find undertake certain actions themselves, that each action will offer a next likely and probably outcome, does lend itself to clients dealing with certain types of cases themselves
More law firms will use technology to cross-sell and upsell
The legal marketplace will wake up to the power of personalised data. Just as innovative retail websites make personal recommendations to customers based on their buyer preferences, we will see this infiltrate the legal sector. Traditionally, different departments – such as family law and property – don't necessarily think in a 'connected' way to realise crossover opportunities. However, we will see more legal firms 'thinking outside the box' and using technology to upsell and cross-sell. For example, if a client is buying a house, technology will enable firms to quickly check if they have a will and, if not, investigate as to whether they would like to speak to someone else in the firm about arranging one. It will also be very simple to segment customers, to ensure that a certain type of customer is profiled, and marketed to in the most effective way to elicit continued loyalty to the firm and invest in more services
Alternative legal service delivery models will transform client service
2019 will see the consumerisation of legal services. As AI begins to impact legal services and take away the mundane, and more advice can be available online to drive transparency and 'self-service' law, clients will be empowered to take control of the services they require. We will see increased personalisation of services, where clients can choose a package – for example gold, silver or bronze - pay a set fee every month, and have access to certain levels of online information or help, such as some quick advice from a bot. Clients will be able to decide which areas they need professional help with, such as complex situations, and where it would be better to seek legal assistance from a growing number of non-lawyer professionals including legal document preparers, legal self-help sites and virtual assistants.
These new options could, and should, lead to a reduction in prices as simple cases could be handled quickly by bots. This would bring more affordable services to those who might not otherwise be able to pay for legal help, such as in personal injury cases where people are afraid costs will spiral, and empower people to address their own legal matters. It is also important to remember that a vast number of situations requiring legal support never get the support they need, either due to the cost of legal services, a lack of awareness of how to procure legal services, the cost, or lack of desire to engage directly with lawyers. By making legal services more affordable, and potentially more approachable, this could well ensure that people who need legal support but, for whatever reason don't receive it in today's market, can receive the assistance they need.
The idea that legal services can be consumerised should not be seen as an ugly word. Where people procure a good or service this is consumer spending. What has always been important in consumer led business models, retail being a very good example, is that the customer procures, and returns to procure, for two different reasons. First, that they are content to buy at the price the good/service is offered and second they had a good consumer experience. On this second point, technology again can assist and the idea that a client can receive automated updates to a mobile device, consume services with AI assistance "out of hours" are all examples of consumerisation of legal services.
Multi-generational workplaces will transform the current 'partnership' model
For the first time, four generations are working side by side in the workplace: Traditionalists, Baby Boomers, Generation X and Generation Y, which presents new workforce dynamics and challenges. 2019 needs to be the year where legal professionals embrace changes, such as younger generations' expectations around the use and availability of digital technologies and tools. The practice of senior partners handing work to junior staff will need to give way to the automation of mundane and repetitive work[HB1] . This practice is currently holding back the potential of clerks and junior lawyers keen to get stuck into more challenging and complicated cases. And critically, this is where the human expertise and empathy of professionals in law really comes into play, which simply can't be replaced by robots – for the immediate future anyway.
Established senior partners wanting to take a return from the firm, and hence not wanting to invest in technology for the future, will be challenged for restricting business growth. I therefore predict a move towards embracing a more hybrid commercial model based on the success of the firm; where an investment in digital transformation will help elevate services, retain the younger generation and build a business capable of future growth – rather than simply boosting the personal wealth of partners.
Social responsibility will hit the legal sector
As going green becomes a global priority, environmental initiatives are impacting the business and practice of law, with firms and legal professionals establishing green programmes that cut expenses, reduce their carbon footprint and promote social responsibility. As the benefits of mobile working and operating in the Cloud becoming more prevalent, the legal sector will look to eradicate paper – think of all those boxes and boxes of case papers – and move to digital. Those who fail to do so will not only be regarded as laggards by their contemporaries but could find it affects their bottom line.
We will see more watershed moments around 'compliance changes'
While currently an afterthought for many, the growing number of cyber-attacks against law firms will drive practices to take tech more seriously over the next 12 months. According to a 2017 PwC law firm survey, 60% of law firms reported an information security incident in the last year, up from 42% in 2014. The financial and reputational damage of a cyber incident is significant. However, currently, just one organisation out of the top 100 law firms in the UK has 'sufficient measures in place to fully protect against email fraud'. However, this 'it won't happen to me' mentality is misguided. Just as the General Data Protection Regulation (GDPR) fines will become commonplace over the coming year, so too will cyber-attacks, forcing firms to change their attitude about the measures they have – or don't have – in place to protect themselves.