Development and product innovation at Phoenix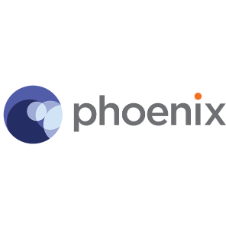 The Phoenix Product suite has undergone an intensive 18 months development phase since Nick Hull joined us from Allen & Overy as Development Manager. His remit was to build on the successful foundations of the Phoenix Assist Product suite. It has been quite a journey to date, with a number of products being successfully received by our legal and professional services customers.
Our iManage Assist suite, including Workspace, Import and Export Assist has seen installations at over 150 sites word-wide but Phoenix felt that there were a number of areas we could improve and innovate in.
Our first priority was to give something back to our customer base that has supported us. As a result, the existing Assist products are undergoing a transformation into an entirely new product line, Phoenix Centre. These offer significant advances in both functionality and user experience. The first to utilise this will be Phoenix Import Centre.
Import Centre will be released in February combining the functions previously available in our File Desktop and Server Import Tools and also the Email and PST tools. The premise of these new applications is usability for the user and administrator and scalability. All are web based with a wizard driven interface and allow unlimited engines to ensure scalability. Workspace Centre is currently in the design process and we welcome any feedback from customers on how we can improve the current Assist product.
Our latest products are in areas that are key to our customers. Phoenix has developed huge amounts of experience over the years on Office development with our customers, but now we have taken that knowledge and built a product around it. Office Centre has been built in conjunction with existing Phoenix customers to ensure it meets the modern law firm's requirements. It ensures Word templates are easy to manage, integrate and deploy internally, giving self-sufficiency to a firm's IT department.
As part of our second new product family, Phoenix Connect, we have also developed and released the Workspace information Connect product that takes advantage of the previously blank space presented when a user selects a workspace. Phoenix has built an innovative framework that allows a firm to extend iManage matters and add contacts, notes and any other information to be viewable alongside the documents. The upcoming version has taken inspiration from the new Windows 8 metro look to assist in familiarising your users with the new look and feel of upcoming systems.
This framework is also being extended to SharePoint in the coming months, to ensure that if your firm has a SharePoint strategy for collaboration it can complement your investment in iManage.
By David Boswell, Director of Professional Services