Databarracks launches 'The challenges and benefits of cloud computing to law firms'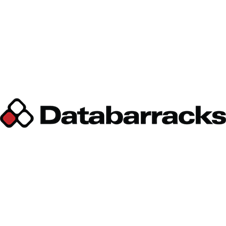 Infrastructure as a Service (IaaS) provider, Databarracks, has launched its white paper 'The Real Challenges and Benefits of Cloud Computing to Law Firms'. The paper investigates the current state of the cloud according to a variety of senior IT professionals from within the legal sector including Berwin Leighton Paisner, Sidley Austin and Stephens Scown Solicitors.
Written by Frank Jennings, commercial and cloud lawyer at DMH Stallard and Chair of the Cloud Industry Forum's Code Governance Board, the paper examines experiences and attitudes of those who have adopted cloud services. It highlights their common concerns and perceived barriers to entry, most prominently security of data.
It quickly became apparent that there has been a significant lack of guidance from the Solicitors Regulation Authority regarding how cloud services should be deployed within the legal sector. Yet despite this lack of clarity, the paper reveals a refreshingly positive attitude towards the use of these services. The findings suggest that many IT professionals in the legal sector have been quick to realise the benefits of cloud computing and are already reaping the rewards.
Jennings commented: "The significant benefits of cloud computing, namely flexibility, cost efficiency and scalability, have meant it is fast becoming an attractive alternative to more traditional IT services. This, combined with the inevitable risks and challenges that come with any unknown or new technology, has understandably sparked much debate among legal professionals. As a result of this increased awareness, more and more firms are opening their eyes to cloud services and how they can be adapted to markedly improve IT provision in the industry."
Aimed at providing the legal sector with practical and credible insight from leading industry peers, the research focuses on the use of Infrastructure as a Service (IaaS) and Software as a Service (SaaS), as well as public, private and hybrid cloud deployments.
Peter Groucutt, managing director of Databarracks says: "One of the most interesting findings from the research from our perspective was how fluid the use of cloud terminology is within the legal sector. Attitudes towards public and private clouds factor in a number of issues, often going beyond the issues we as providers tend to focus on. Legal professionals appreciate the flexibility of cloud services and are using this to their advantage.
"We are seeing increased adoption of cloud services across all sectors and, despite its stereotypically cautious nature and requirements for data privacy and security, the legal sector is no exception. The findings from the report indicate that when deciding which cloud services to adopt there is no right or wrong answer. Instead, the paper discusses a number of factors that firms need to consider before deciding which solution is best suited to them."
To download the white paper, click here.