ContractPodAi integrates comparison technology with Workshare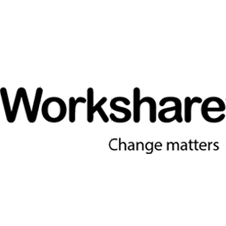 Workshare, the market leader in document comparison solutions, today announced an agreement with ContractPodAi. The London-headquartered contract management solution provider will integrate Workshare comparison technology into its platform to enrich the user experience among its global client base of blue-chip brands.
ContractPodAi is an intuitive and affordable contract creation and lifecycle management tool aimed primarily at in-house lawyers. Users assemble, automate, approve, sign and manage their contracts within the platform. The new integration with Workshare Compare Server brings a unique capability enabling users to compare versions of contracts, which saves valuable time during any contract review or renewal cycle.
ContractPodAi has doubled its client base in the last 12 months, having recently expanded operations in the US. This followed the unveiling of E:V at the end of last year - the first end-to-end artificially intelligent contract analyst built in partnership with IBM Watson. Workshare was first to market with its ground-breaking DeltaView comparison technology and has honed document comparison since.
"We see embedding and automating elements of file comparison in the contract review process as the intuitive next step in developing and enhancing our user experience", says Sarvarth Misra, founder and CEO at ContractPodAi. "Workshare are by far and away the obvious partner for this and we are delighted to be working with the team."
"Workshare is excited to be part of the development of ContractPodAi's solution, which is leading and innovating to transform the contract management processes for many global brands," says Barrie Hadfield, co-founder & CTO at Workshare. "We know integrating our fast, accurate comparison engine into their client experience will create real efficiency benefits."