CMS Hasche Sigle uses ABBYY PDF Transformer+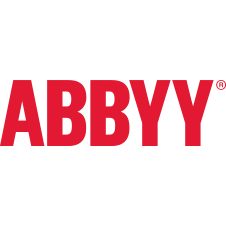 CMS Hasche Sigle uses ABBYY PDF Transformer+ to archive searchable PDF documents in Microsoft SharePoint
ABBYY PDF Transformer+ offers intuitive tools for reading, converting, commenting on and protecting all PDF document types
ABBYY UK, a leading provider of technologies and services for document recognition, data capture and linguistics, is supplying CMS Hasche Sigle, one of the leading law firms for legal and tax advice in Germany and part of the wide reaching international CMS network, with ABBYY PDF Transformer+, which enables convenient and intelligent archiving of documents and files in Microsoft SharePoint.
ABBYY PDF Transformer+ is a comprehensive tool for working with PDF documents, which creates PDF files and converts all forms of PDF files into editable documents with an outstanding level of precision, simultaneously preserving the original formatting. Thanks to ABBYY's award-winning optical character recognition (OCR) technology, the programme "reads" documents reliably in over 180 languages.
CMS Hasche Sigle uses PDF Transformer+ for day-to-day work with PDF documents. It is mainly used for the intelligent archiving of important legal documentation in Microsoft SharePoint: with PDF Transformer+, all employees can produce searchable PDF documents as required directly from Office applications with a click of a button. They can then process them within the team using the comments function and store them optimally within SharePoint. These documents are fully searchable and can therefore be easily recovered later on by means of a full-text search. If necessary, they can also be reconverted into editable formats. In choosing ABBYY PDF Transformer+, one of the most important things for CMS Hasche Sigle was that ABBYY product offers enhanced functions for protecting PDF documents and redacting confidential information, which is particularly useful in a law firm.
"Thanks to ABBYY PDF Transformer+ we are now able to save significant amounts of time when working with PDFs and are able to retrieve documents from Microsoft SharePoint quickly and conveniently on any occasion. In this regard, ABBYY product meets our extremely high demands in terms of conversion accuracy and document security," explains Stefan Ziemer, IT manager at CMS Hasche Sigle.