Clocktimizer ranks 11th on Deloitte Technology's Fast 50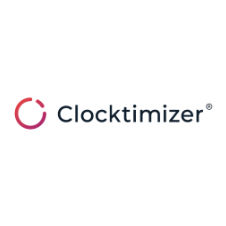 On Wednesday, November 25th, it was announced that Clocktimizer ranked 11th on Deloitte's 2020 Fast 50 list in the Netherlands! Only in its 6th year of operation, Clocktimizer has made it to the 11th spot of the entire competition ranking, with a turnover growth of 1069%, and is the only legal tech company which made it onto the prestigious ranking! This success is mainly attributed to rapid growth in the United States, where law firms are laser-focused on improving their service delivery by improving their pricing, scoping, budgeting, and other processes. The company's roster of customers already includes 4 of the global top 10 law firms, including Clifford Chance, DLA Piper, and Hogan Lovells. Clocktimizer furthermore partners with law firms in Australia, Canada, Germany, South Africa, the Netherlands, and the United Kingdom.
Co-founder and CEO of Clocktimizer, Pieter van der Hoeven said: "This achievement is a testament to the enthusiasm and commitment of our team who is extremely driven to deliver the best outcome for our customers. When we have loyal customers who also recommend us to others in the industry, we know that we are doing the right thing. To achieve this top ranking is very special and I know that without our incredible team of professionals, our innovative and market-leading customers, and our partners, this success would not have been possible."
"We congratulate Clocktimizer with their position in the Deloitte Fast 50 ranking this year. They deserve a place in the spotlight with their inventive tool that works as an analysis layer on the time registration hours within law firms, said Bart de Vries, partner at Deloitte and program leader of the Deloitte Technology Fast 50. "We will follow Clocktimizer closely and hope to welcome them back next year."
Every year, Deloitte searches for the 50 fastest growing technology companies and the most innovative start-ups and scale-ups in the Netherlands. Technology companies older than four years (established on or before 31-12-2015) can participate in the Technology Fast 50. The selection is based on the percentage growth in turnover over the past four years (2016 to 2019). All participants for the Technology Fast 50 election are automatically registered for the EMEA Fast 500 2020 competition.
To learn more about how Clocktimizer helps law firms to understand who does what, when, where, and at what cost, read one of the Customer Success Stories here