Clifford Chance adopts Workshare Transact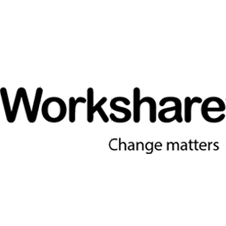 Workshare, the leading provider of secure enterprise file sharing and collaboration applications, announces that international law firm Clifford Chance is to adopt its transaction management platform, Workshare Transact, for global rollout. Workshare Transact provides Clifford Chance lawyers with a clear and simple online tool to manage transactions, with the initial stages of rollout targeting Conditions Precedent or closing checklist processes in their transactional practice groups.
Oliver Campbell, Global Head of Client Service Solutions at Clifford Chance, said: "An important element of our strategy is an unwavering focus on adding value to our clients. This is based on an appreciation that we must constantly challenge ourselves to be more innovative in how we deliver our service. Technology is an increasingly important element of this and Workshare Transact is an excellent example as it provides a clear, efficient and transparent way to collaborate even more effectively with our clients."
Workshare Transact can be used on any type of legal deal and lawyers create a secure, online workspace based on the checklist for their deal. The files needed for the closing are then anchored to and controlled from this central online checklist, where invited parties can interact with documents, review status and check on deal progress. The deal closing is more organized, transparent and efficient for all parties compared to traditional closings, run entirely through email.
"Working with Clifford Chance is an important opportunity for Workshare and we're excited they've chosen our transaction management software based on its design and global scalability," said Anthony Foy, Workshare CEO. "The value and depth of our relationship with Clifford Chance validates Workshare's understanding of the needs of law firms in a rapidly changing environment."
Owen Oliver, co-founder of the Transact product, said: "This year Workshare Transact has already processed hundreds of transactions in Finance, Projects, Capital Markets and Corporate groups at leading global law firms and it has been a pleasure to partner with Clifford Chance in the adoption of this technology."
The global deployment of Workshare Transact is being delivered in conjunction with Clifford Chance's Best Delivery Hubs which are based in London, New York, Singapore, Middle East, Paris, Germany and across Continental Europe. They bring together Continuous Improvement, Legal Project Management, Lower Cost Resourcing and Legal Technology and coordinate with local Resource Management, Pricing, Pitching support and Knowledge teams.