Carroll & O'Dea Lawyers Selects ADERANT Expert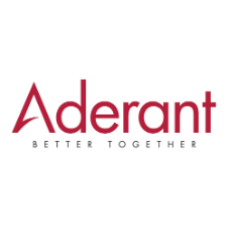 ADERANT, a global provider of business, financial, and information management software for law and professional services firms, today announced that Carroll & O'Dea Lawyers, with offices in Canberra, Sydney, Parramatta, Wollongong and Parramatta, has selected ADERANT Expert. The firm will implement the comprehensive practice management suite of integrated applications in all five of its Australian offices.
Carroll & O'Dea is a leading Sydney-based law firm with 110 years' experience, specialising in employment, industrial, commercial, litigation, compensation and property law. The firm has a stated approach to adopt best practices and seek continuous improvement. With more than 120 people across its network of offices, Carroll & O'Dea Lawyers invested in ADERANT's market leading technology to help drive future strategic initiatives.
ADERANT Expert is a comprehensive suite of integrated applications that helps legal and other professional services firms better serve their clients, manage their operations, and maximise their profitability. The product suite will allow Carroll & O'Dea Lawyers to run an integrated, fully customised practice management solution tailored specifically to their business. ADERANT Expert will assist in all aspects of the firm and is expected to boost productivity immediately. ADERANT is the solution of choice for more than 600 leading firms around the world, including 40 percent of the AmLaw 200 and 70 percent, or 21 of the top 30 firms across Australia and New Zealand. ADERANT also represents half of Australia's ten fastest growing firms and several major firms in Singapore, as recently published by ALB. Carroll & O'Dea Lawyers is the seventh firm to select ADERANT Expert Release 7.5 in Australasia since December 2009.
"We undertook our own research and ADERANT was the standout leader with their reputation for product innovation, successful implementations, and industry leading support," said George Anderson, General Manager of Carroll & O'Dea. "We couldn't be more confident that we have made the right decision for the firm, which will provide the foundation to further enhance client service capabilities via the ADERANT Expert product suite."
"We are pleased that Carroll & O'Dea Lawyers has selected ADERANT Expert to further extend its client service capabilities and improve overall operational excellence," said Michael Kohlsdorf, President and Chief Executive Officer for ADERANT. "Carroll & O'Dea's commitment to technology innovation positions them as a leader in their market and enables them to react quickly to changing market and client demands. We see the addition of this firm as another strategic success in the Australian marketplace, where we maintain market leadership."