Bowman and Brooke LLP Selects ADERANT StarLaw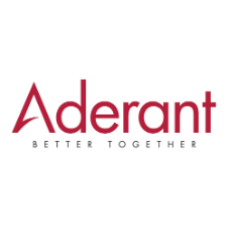 Prestigious Minneapolis Law Firm to Deploy Fully Integrated Document Management, Records Management, and Email Management System
ADERANT, a global provider of business, financial, and information management software for law and professional services firms, today announced that Minneapolis-based law practice Bowman and Brooke has selected ADERANT StarLaw. The firm will implement the comprehensive and integrated suite of document, records, and email management applications in its offices nationwide.
An ADERANT client since 1997, Bowman and Brooke is integrating StarLaw into its technology portfolio to better streamline the creation and management of critical business documents and records. StarLaw features integrated document, records, and email management functionality and intelligent categorization of information by clients, matters, practice groups, and attorneys. The product boasts seamless integration with Microsoft Office 2010, enterprise-wide search, and a flexible, easy-to-use interface. In addition, the product also has robust security and auditing functions, universal retention management, and "Grab and Go" support for offline use.
"StarLaw is the one tool I have found that meets the competing needs inside a law firm," said Michael Cammack, Chief Information Officer for Bowman and Brooke, LLP. "It provides ready access to documents and ease of use for attorneys and legal staff. It also provides reliable document ownership to apply retention rules and storage tiers for IT and Record departments and the ability to quickly apply legal holds and collect appropriate materials when required by Risk Management."
"Designed from the ground up to meet the unique needs of law firms, StarLaw supports how attorneys work and how they use information. It manages the entire lifecycle of information, allowing attorneys to easily create, categorize, store, access, share, and dispose of documents, records, and email," said Michael Kohlsdorf, President and Chief Executive Officer for ADERANT. "We are delighted that we are able to provide the robust StarLaw enterprise information management suite to Bowman and Brooke."
ADERANT StarLaw will be demonstrated at ILTA 2010 in Las Vegas August 22-26.