Athenian and Intapp announce extended partnership.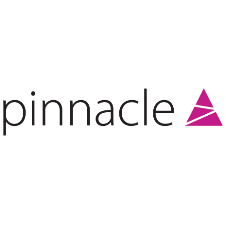 Athenian, a legal IT specialist in information management, and Intapp, a global leader in legal software, are pleased to announce an extension to their partnership. As part of the agreement, Athenian will provide services to Intapp customers implementing Intapp Open for new business intake and conflicts management, as well as Intapp Flow. Athenian has been an Intapp services partner since 2010 implementing Intapp Integrate (formerly known as Integration Builder) at a number of major law firms.
"Athenian's team has been active in the legal sector for over thirty years. We specialise in data strategy and engineering to help firms leverage one of their most important assets - namely information about the firm and its clients," said Neil Renfrew, Managing Director at Athenian. "This extension to our relationship with Intapp will strengthen our joint proposition and is good news for clients."
Kaye Sycamore, Regional Vice President for Intapp in EMEA and APAC, commented: "Intapp software combined with Athenian's deep skills and broad experience offer a winning proposition for law firms."
More than 120 firms globally have selected Intapp Open for new business intake and conflicts management, using technology to improve the accuracy, speed and efficiency of the conflicts evaluation and intake process. By providing partners, practice group leaders and firm management with unprecedented visibility into firm-wide activity, Intapp Open allows firms to make better-informed decisions when taking on new clients and matters; improves the quality and consistency of global client service; and elevates the strategic role played by the IT, risk, finance and operations teams.
Intapp Flow is a workflow application that makes it easy for firms to automate business processes and legal processes. Since its launch last year, Intapp Flow has generated a strong response among law firms as well as in-house legal teams, with organizations with as few as 60 and as many as 6,000 lawyers adopting the application. Offering an attractive, modern user interface, Intapp Flow enables rapid development of workflows, and includes Intapp's widely adopted data integration software which makes it easy to connect a diverse range of applications typically used in law firms.