ADERANT Wins Gold Medal in the ALB Service Provider Awards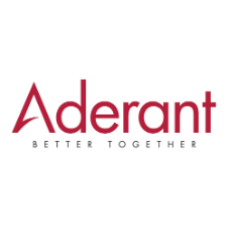 ADERANT, a global provider of business and financial management software for law firms, today announced that ADERANT was awarded the gold medal for the Australasian Legal Business (ALB) Service Provider Award for the category of Accounting and Practice Management Software Providers.
The inaugural award provided ALB readers with the opportunity to recognise the leading suppliers in the market who they felt consistently delivered outstanding client service and whose efforts helped make their working lives easier. Hundreds of votes were cast and when they were counted ADERANT came out on top of the list for all Accounting and Practice Management software providers.
"We are tremendously honoured to receive the gold medal for the ALB Service Provider of the Year Award for Accounting and Practice Management Software Providers," said Michael Kohlsdorf, President and Chief Executive Officer for ADERANT. "This industry recognition validates our strategy of providing law firms with advanced business management applications backed by outstanding professional services and world-class product support. Our focus on client service and helping our clients achieve their goals via timely implementations is the foundation of our success throughout Australasia."
ALB is the only independent magazine dedicated to the latest legal news, events, and developments across Australasia and the international business community. The full list of winners will be published in the December issue of ALB.