ADERANT selects Jim Hammond as VP of Global Marketing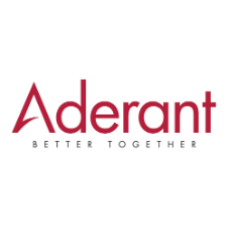 ADERANT, the world's largest independent legal software company, announced today the appointment of Jim Hammond to the position of vice president of global marketing. Hammond, who has more than 30 years of experience building and guiding legal technology companies, will lead the global marketing team and manage strategic partnerships for the organization.
"Jim brings fantastic legal industry insight and product marketing expertise to ADERANT," said Chris Giglio, CEO of ADERANT. "With our recent acquisitions of Client Profiles, CompuLaw and RainMaker, it was extremely important for us to bring an expert on board who could unite our product lines and develop an appropriate marketing strategy. Jim has had a profound effect on the legal technology community over the years, and his established leadership will help shape the future of the company."
For the past 10 years, Hammond served as president of RainMaker Software, where, under his leadership, he turned RainMaker into a leading software provider through marketing, brand awareness and product innovation. Hammond's career included various management positions with Barrister Information Systems before ASA International, RainMaker's parent company, tapped him to join the team in 1992. Over the course of 19 years, Hammond's keen business acumen and legal technology expertise helped guide him through several key positions within the RainMaker organization. ADERANT acquired RainMaker in October 2011.
"These are exciting times in the legal market and I'm delighted to be part of the leadership team at ADERANT," said Hammond. "Our expanded family of products will allow us to better serve the ever-changing needs of law firms around the world."