Aderant names Jacqui de Gernier EMEA Sales Director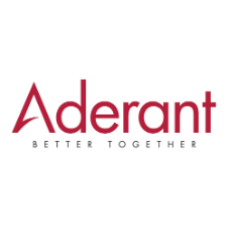 Aderant, the world's largest independent legal software company, announced today that Jacqui de Gernier has been appointed the company's sales director for the EMEA region. Based in London, de Gernier has been an account executive with Aderant for two years and has worked in the legal sector for more than 15 years. In her new role, she will lead the EMEA sales team and focus on educating both client and non-client firms on the options they now have to better manage, grow, and protect their businesses with the increased array of products that Aderant now offers.
With a proven track record of providing IT solutions to some of the UK's most prominent law firms, de Gernier has held sales positions at Pilgrim and Tikit where she increased new business and worked closely with existing clients. Her consultative approach and wealth of best practice knowledge helps firms navigate the often complex process of determining the best solutions to meet their needs.
"I am extremely excited about leading Aderant's sales operations within EMEA," stated Jacqui de Gernier, EMEA sales director for Aderant. "The team in the UK is about to announce a significant new win and we are experiencing a huge amount of interest in our business focused solutions. I am very much looking forward to helping Aderant build upon its success within our region."
"We are fortunate to have someone with Jacqui's talent, industry knowledge, and reputation leading our EMEA sales operations," said David Flynn, senior vice president of global sales for Aderant. "She is truly an advocate for her clients and works very hard to ensure that they get what they need to meet their goals now and well into the future."